The Redway House - Stockbridge
Disappear From It All And Be Close To Everything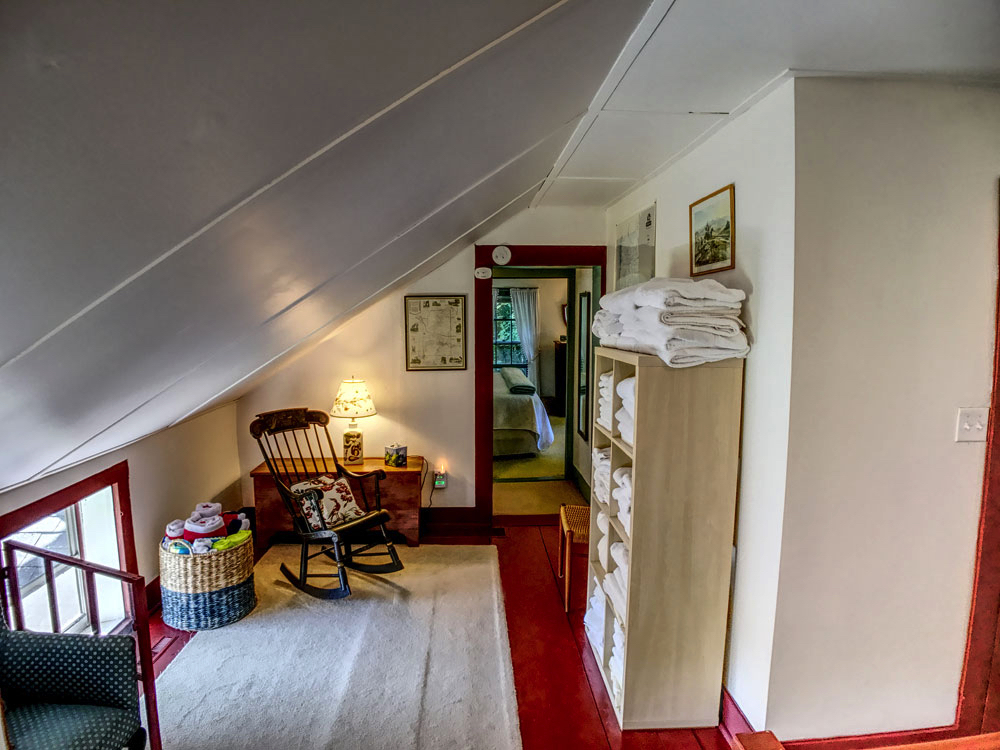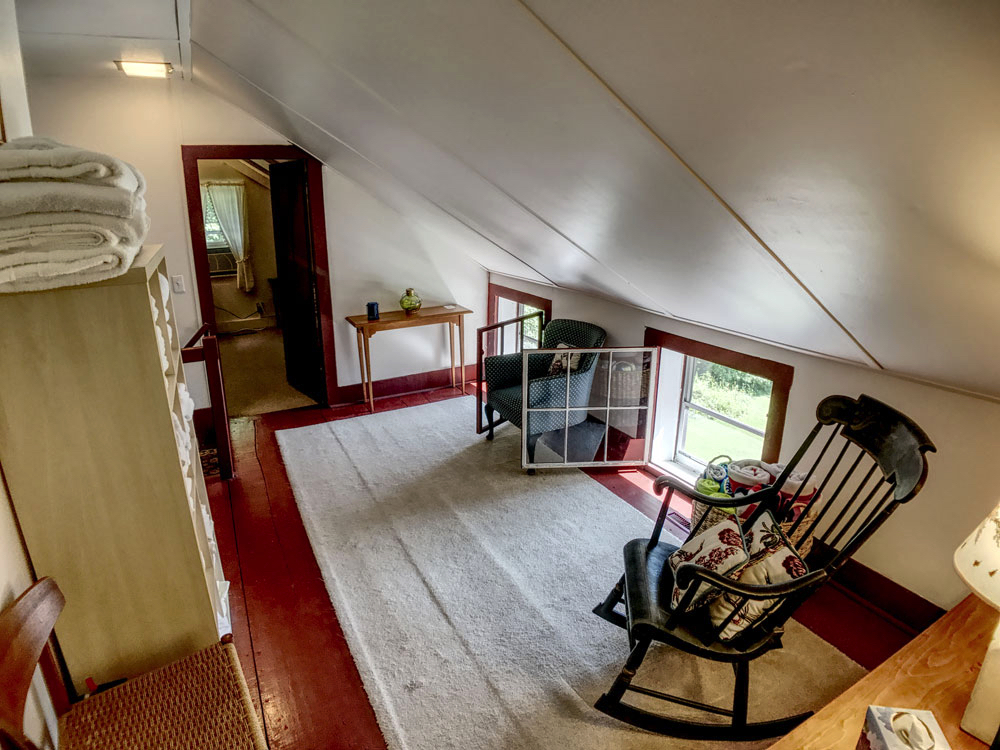 The upstairs hallway leads to all the guest rooms in the house. The basket on the floor contains beach towels for outings to the Stockbridge Bowl Town Swimming Beach. In the shelf on the right are bath towels, hand towels, wash cloths, and extra sheets. There is a cell phone charging station and nightlight in the outlet next to the blanket chest. There is also a fire extinguisher on the left-hand side of the linens shelf. There is a pop-up lantern on the Tanglewood Table outside the North Guest Room.
The upstairs bathroom is located off the hallway. It has a shower and full tub. It is equipped with soap, blow dryer, and first aid kit. Extra towels and sheets are located on the shelves. Extra toilet paper, sewing kit and paper cups are stored on a wire rack in the corner.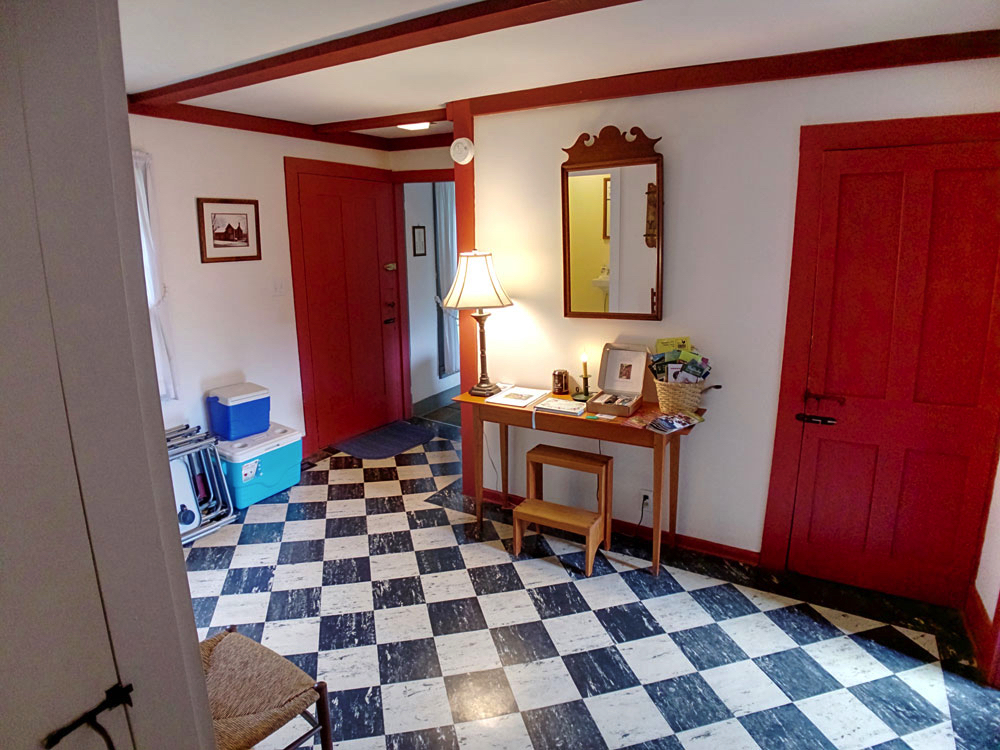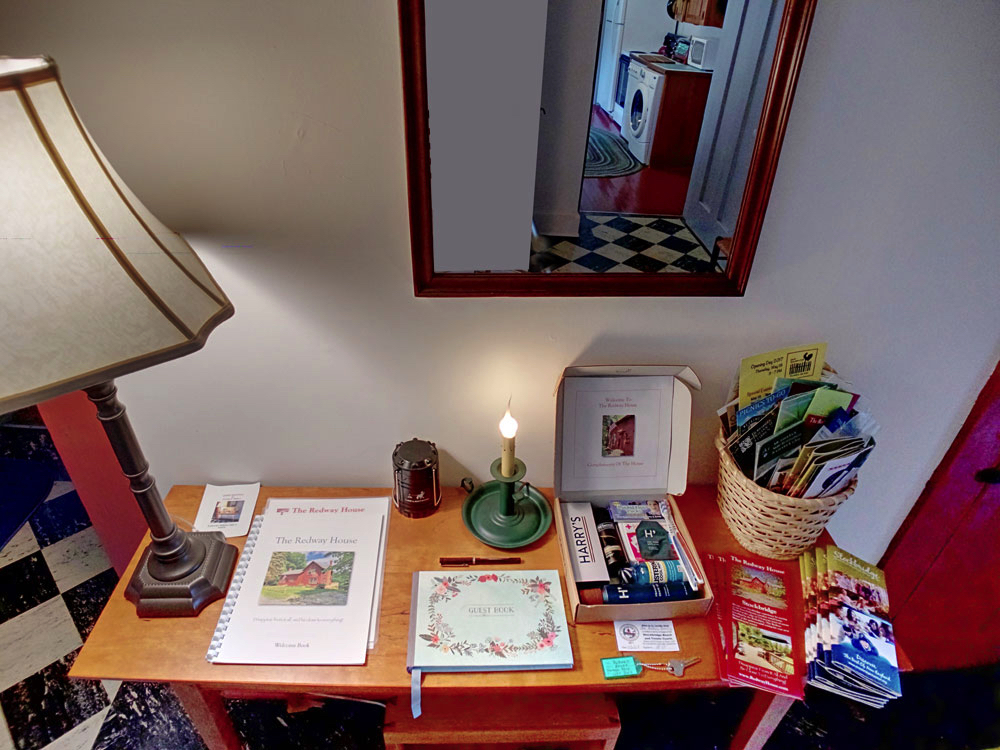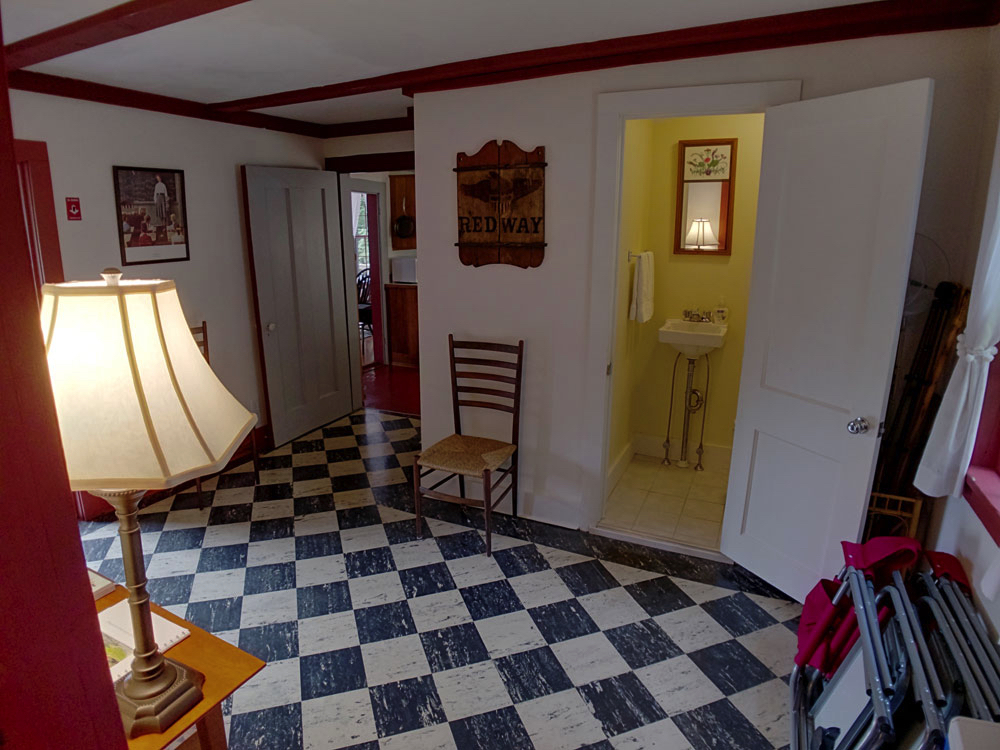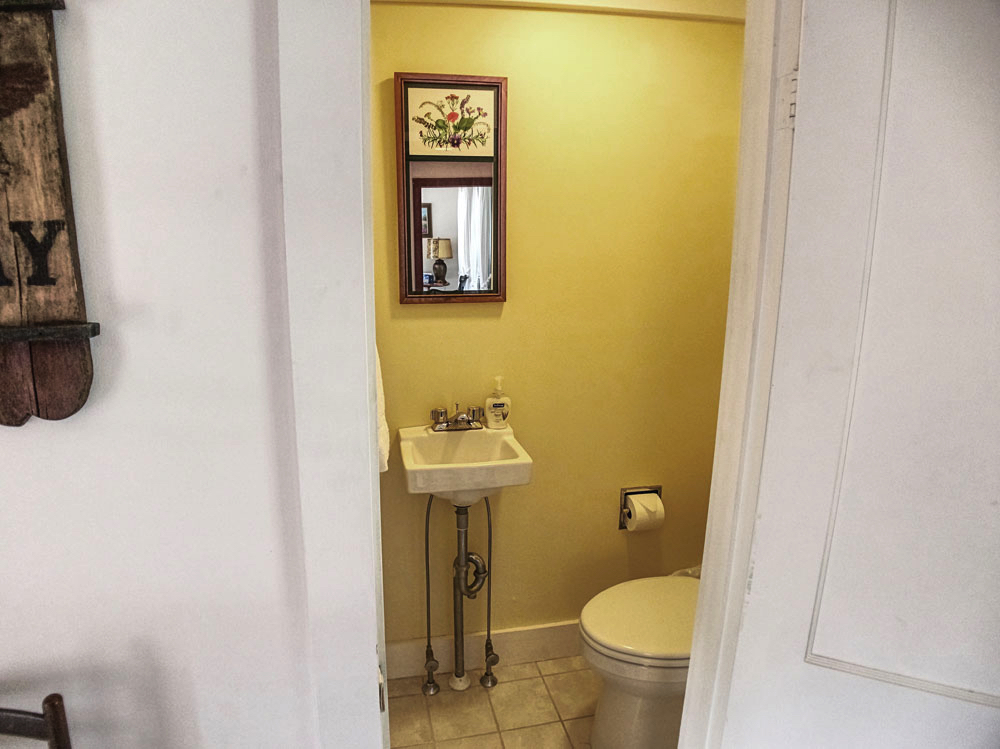 The downstairs center hallway features the Stockbridge Welcome Table. On the Welcome Table, you will find The Redway House Welcome Book which is a comprehensive book detailing key aspects of the house and the surrounding area. There is also a laminated map of our on-property trails and directions to the Stockbridge Bowl swimming beach. There is a basket full of brochures featuring the various places to visit in the area, and a box full of complimentary bath items that are "On the House." Our Guestbook is also on the Welcome Table, and we encourage our guests to sign it before they leave.
The Center Hallway has four folding lawn chairs you can use for Tanglewood or the Stockbridge Swimming Beach. There are two coolers. Other items include walking sticks for our trails, butterfly nets, a small tripod with a cell phone mount and rain umbrellas.
The downstairs bathroom is also located off the Center Hallway.